Description
Gay Zoo Day: Tales of Seeking and Discovery is an anthology about gay and lesbian travelers seeking more than what life has handed them. Eight stories explore themes of love and alienation, race and gender, class and privilege, using a variety of genres and perspectives from the humorous to the horrific. The collection uses the map of the world to explore the map of the heart. Settings range from colonial Kenya to an embattled embassy in Yemen, from a haunted winery in upstate New York to the International Space Station, and in time from the early 1900s to the near future. McClelland's characters approach their inevitable destinations across landscapes of love, death, violence, ambition, and sex. Some seek deliberately, some stumble blindly, but all find more than what they were looking for.
Gay Zoo Day won the 2018 Benjamin Franklin Silver Medal Award from the Independent Book Publisher's Association in the the category of LGBT Literature.

---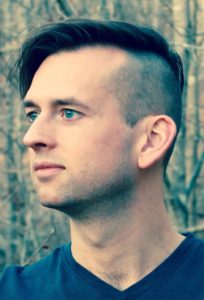 Mike McClelland hails from Meadville, Pennsylvania. He has lived on five continents and now resides in Georgia with his husband, their adopted son, and a menagerie of rescue dogs. He is a graduate of Allegheny College, the London School of Economics, and Georgia College. His work has previously appeared in in a variety of anthologies and literary journals, including Queen Mob's Teahouse, Permafrost, ImageOutWrite, ink&coda, Blinders, and Beautiful Dreamer Press's 2016 anthology, Not Just Another Pretty Face. This is his first collection of stories.