The Tornado, lithograph by John Steuart Curry, used by permission Kiechel Fine Arts, John Steuart Curry Estate
Les Croyens Press is an imprint of Beautiful Dreamer Press devoted to telling the stories of the LGBTQ community in small towns and rural areas. It is currently publishing The Croy Cycle, a four volume series of novels by Louis Flint Ceci that takes place in east-central Oklahoma in the mid to late 20th Century.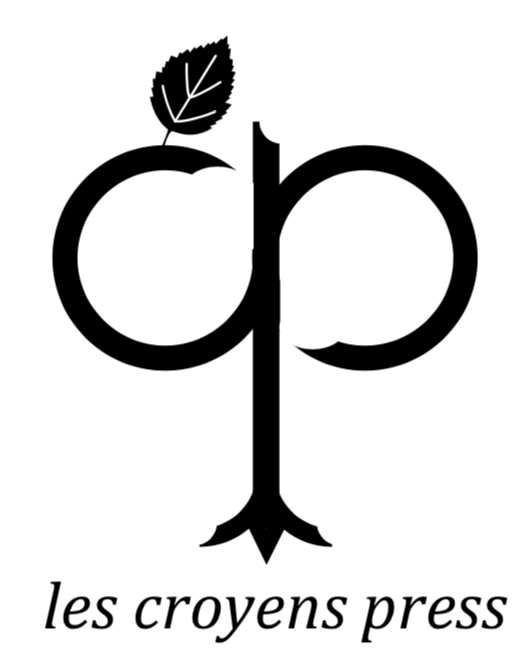 Latest Releases from
Les Croyens Press
(For the latest releases from Beautiful Dreamer Press, use the tab on the left)
Jacob's Ladder
Book 3 of The Croy Cycle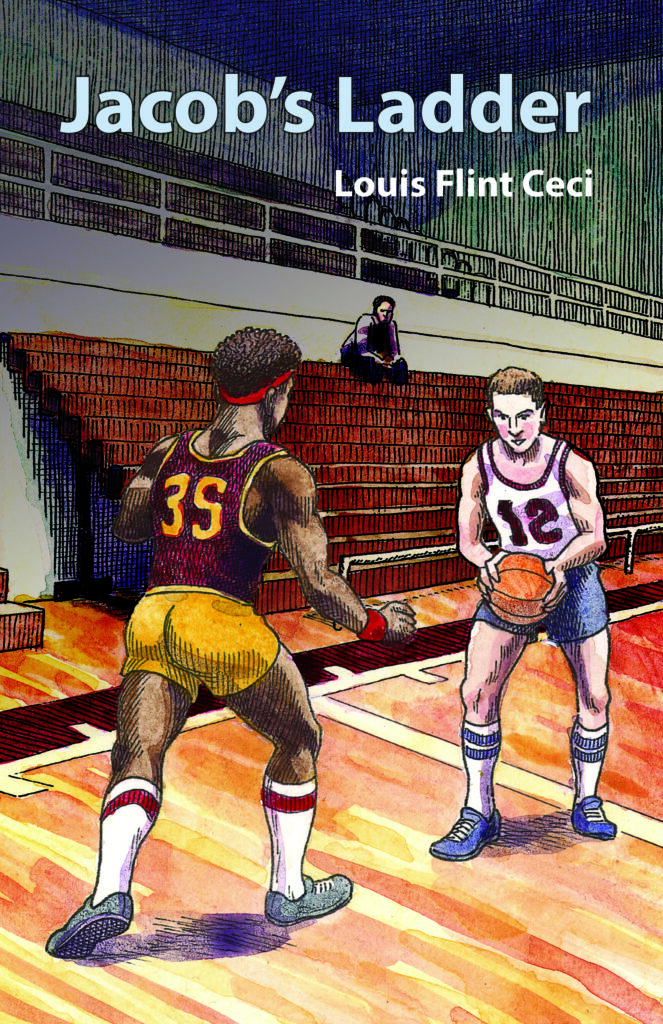 "A delightful story of adolescence in a rural America about to change forever."
—John Whittier Treat, author of The Rise and Fall of the Yellow House
"Readers familiar with the second installment in particular will get more enjoyment out of this one, but those picking up the series for the first time will be impressed with Ceci's confident craftsmanship and insightful evocation of adolescence. A rich coming-of-age tale of friendship and self-discovery."
—Kirkus Reviews
"Ceci follows his warm and involving novel, Comfort Me, with yet more adventures of these very real, lovable and compelling young people. Equally touching are the grown-ups who are trying to hold their kids' fragile world together. You won't want the story to end."
—David Pratt, author of Wallaçonia
Last year, Mally Jacobs was the weird kid in school, but that was before he spent a summer in New York, witnessed the Stonewall Riots, and kissed his first boyfriend. Now he's back in Oklahoma, calling himself "Jake," and using his new-found basketball skills to impress his friends and earn a name for himself. But the small town of Croy is a far cry from the freedom and daring he tasted in New York. Can he find a place for himself while holding on to a secret?
---
Comfort Me
Book 2 of The Croy Cycle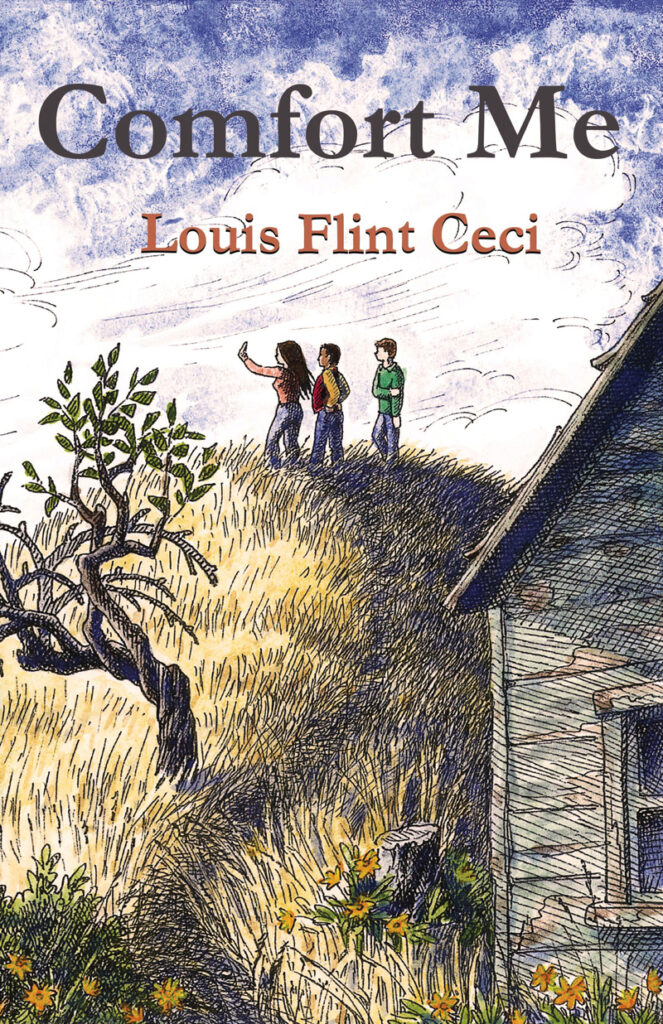 "A tale about the strength of the human spirit challenged by painful histories and unspoken truths, and the powerful glue of friendship that allows us each to survive."
—Grady Harp, art and poetry reviewer for PoetsArtists
"An intriguing story of teenagers facing their families and their problems as they come of age. Highly recommended."
—Midwest Book Review
"An honest and utterly raw look at small town life with its prejudices and benefits told through the eyes of three young adults as they come to terms with themselves and their lives."
—Rainbow Reviews
Fifteen years after his mother left town in disgrace, Malachi "Mally" Jacobs returns to Croy, Oklahoma, to take care of his ailing grandfather. Outcast and abandoned, he knows nothing about his father or why his mother left. After a few false starts, he forms an unlikely alliance with Randy, a football player with alcoholic parents, and Joanie, an intellectually curious and courageous girl who cannot face the truth about her own family. The three kids find a haven in each other that takes the place of their fractured families. They learn to balance honesty and loyalty, sexual longing and selfless love, and take comfort in the bonds of true friendship.
---
If I Remember Him
Book 1 of The Croy Cycle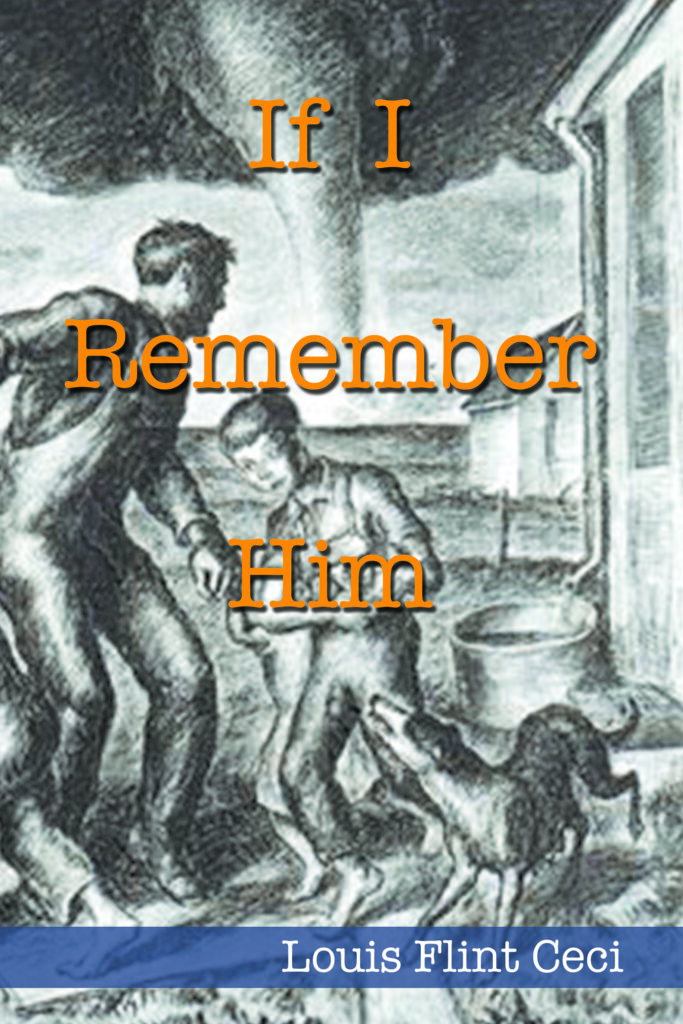 "Ceci really shines as a writer when his characters grapple with matters of faith, having them speak with heart-felt eloquence. And can I just say that I don't think that I have ever read a more beautiful sexual communion between two men?"
—Keith John Glaeske, Out in Print
"A deeply moving novel, where religious, racial, and sexual differences clash in an Oklahoma small town during the era of McCarthyism. Louis Flint Ceci creates nuanced characters that jump from the page and hold your attention."
—Gar McVery-Russell, author of Sin Against the Race.
"Ceci's prose is sharp and evocative of the time and place." —Kirkus Reviews
"Ceci pulls no punches when depicting the virulence of bigotry and the toll it takes on both its victims and its perpetrators. This portrait of the many forms and shades of grief will leave readers breathless."
—Booklife Reviews (read the full review here)
When a tornado nearly wipes the town of Croy, Oklahoma, off the map, Lerner Alquist vows to memorialize the wife he lost by building the most magnificent library the state has ever seen. It is a splendid vision, but war and hard times keep delaying it. By 1952, Alquist's dream needs one final ornament to be complete: a sculpture over the main entrance. Pursuing that sets in motion a series of events that uncovers the racism, religious bigotry, and sexual tensions that underlie the town. If I Remember Him blends historical context with public triumphs and personal tragedy to portray a town torn between its better angels and its old wounds.